Total : 0
Milling Parts
The sPINner has two major effects on the Milling parts.
1. Deburring
• Removing small burrs on the cutting edges.
• Slightly rounding the sharp cutting edges, make them smooth.
*Big or continuous burrs are not able to be removed.
2. Polishing
• Removing machining marks or scratches.
• Polishing the part into a matte surface.
• Increasing metallic luster.
• Cleaning the parts.
*Marks or scratches deeper than 5µm are not able to be removed.
The sPINner can deburr large sophisticated milling workpieces!

Example of Deburring & Rounding Sharp Edges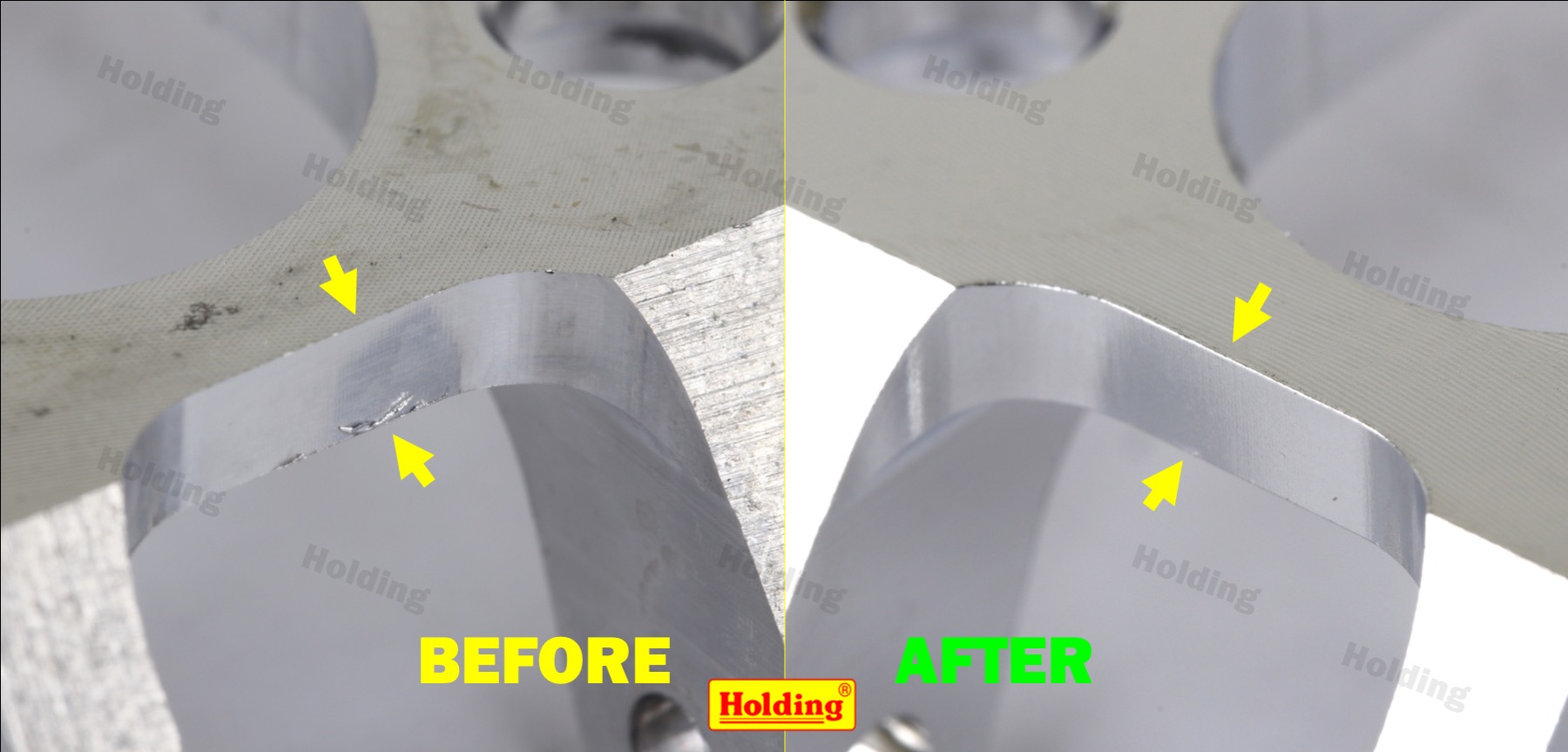 Example of Rounding Sharp Edges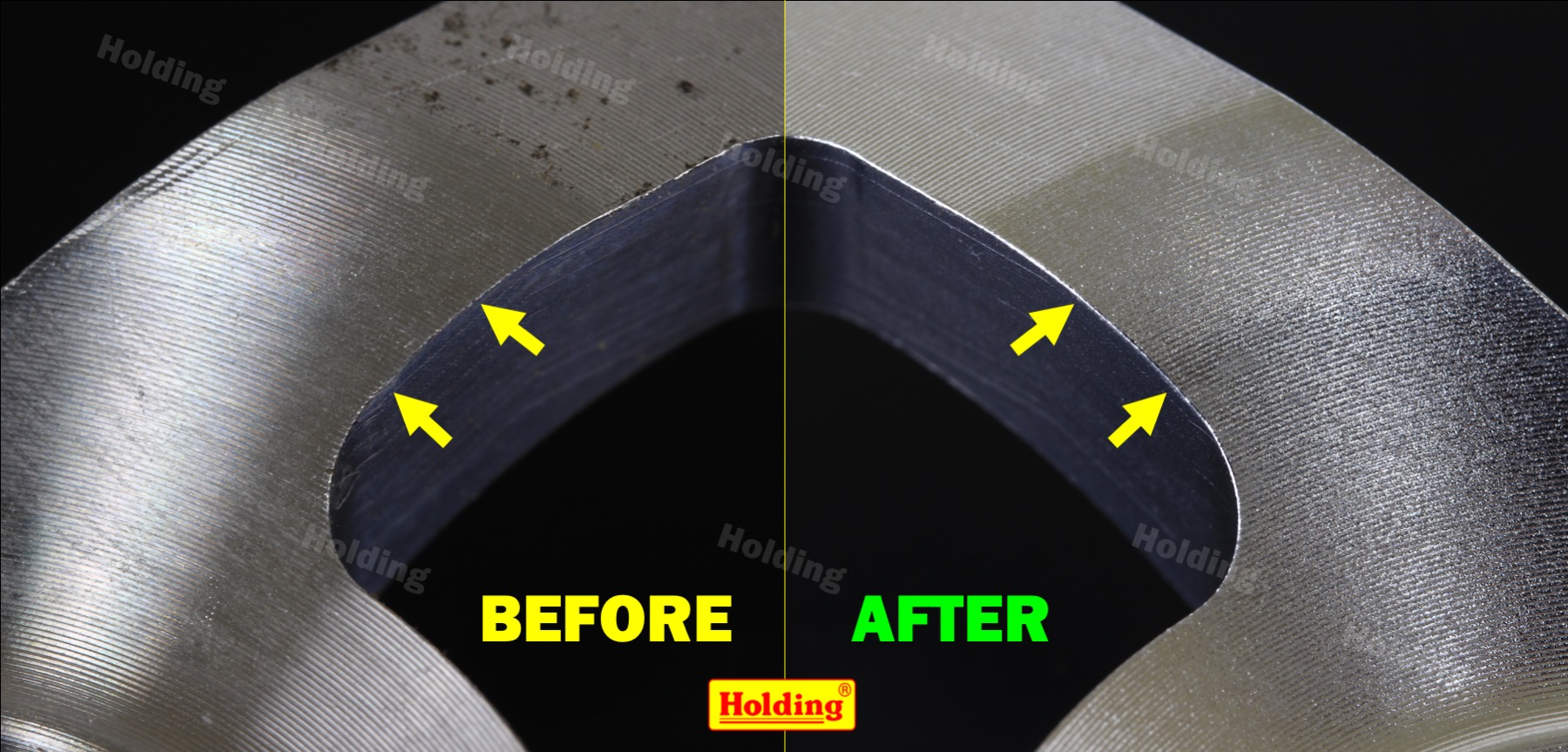 Example of Deburring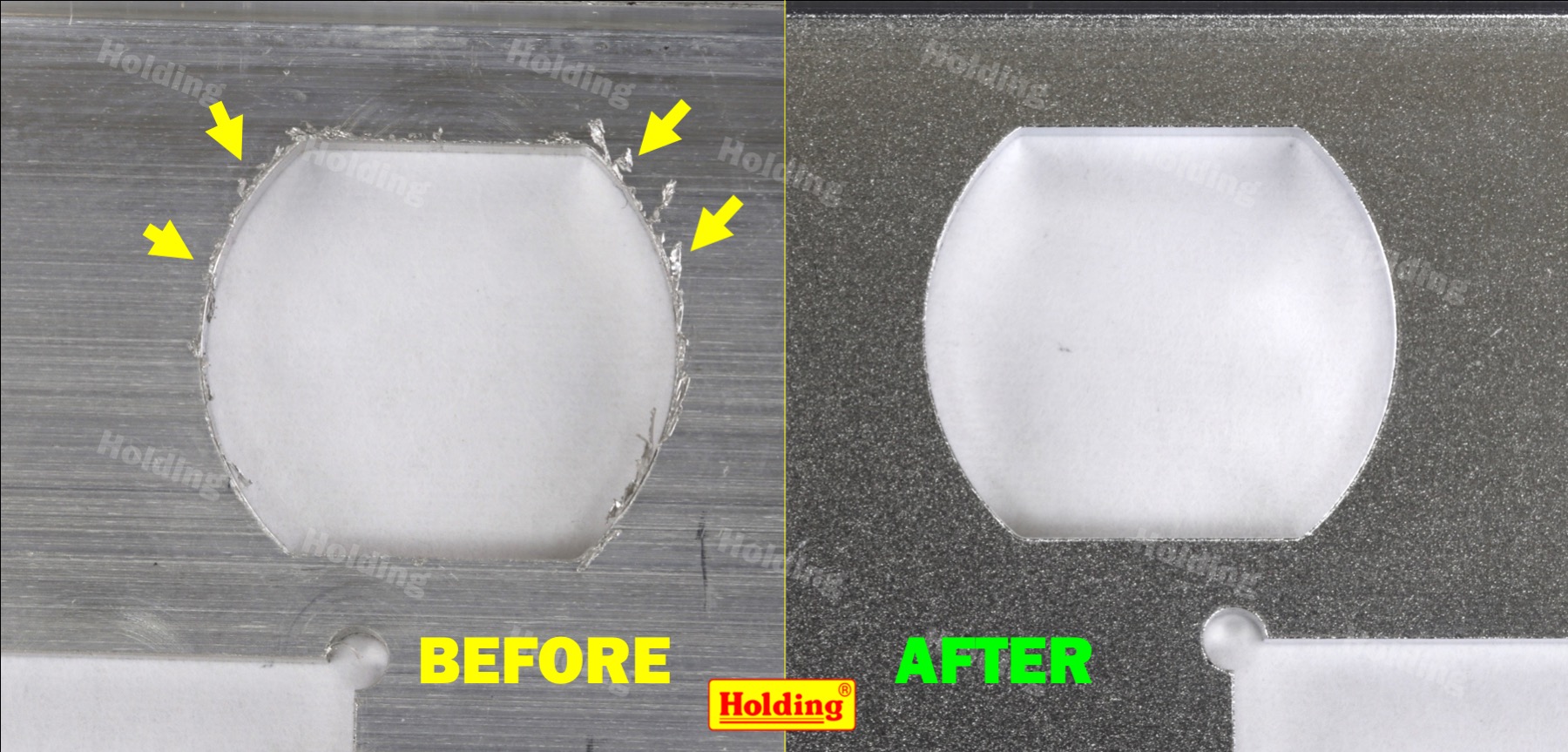 Example of Removing Machining Mark & Polishing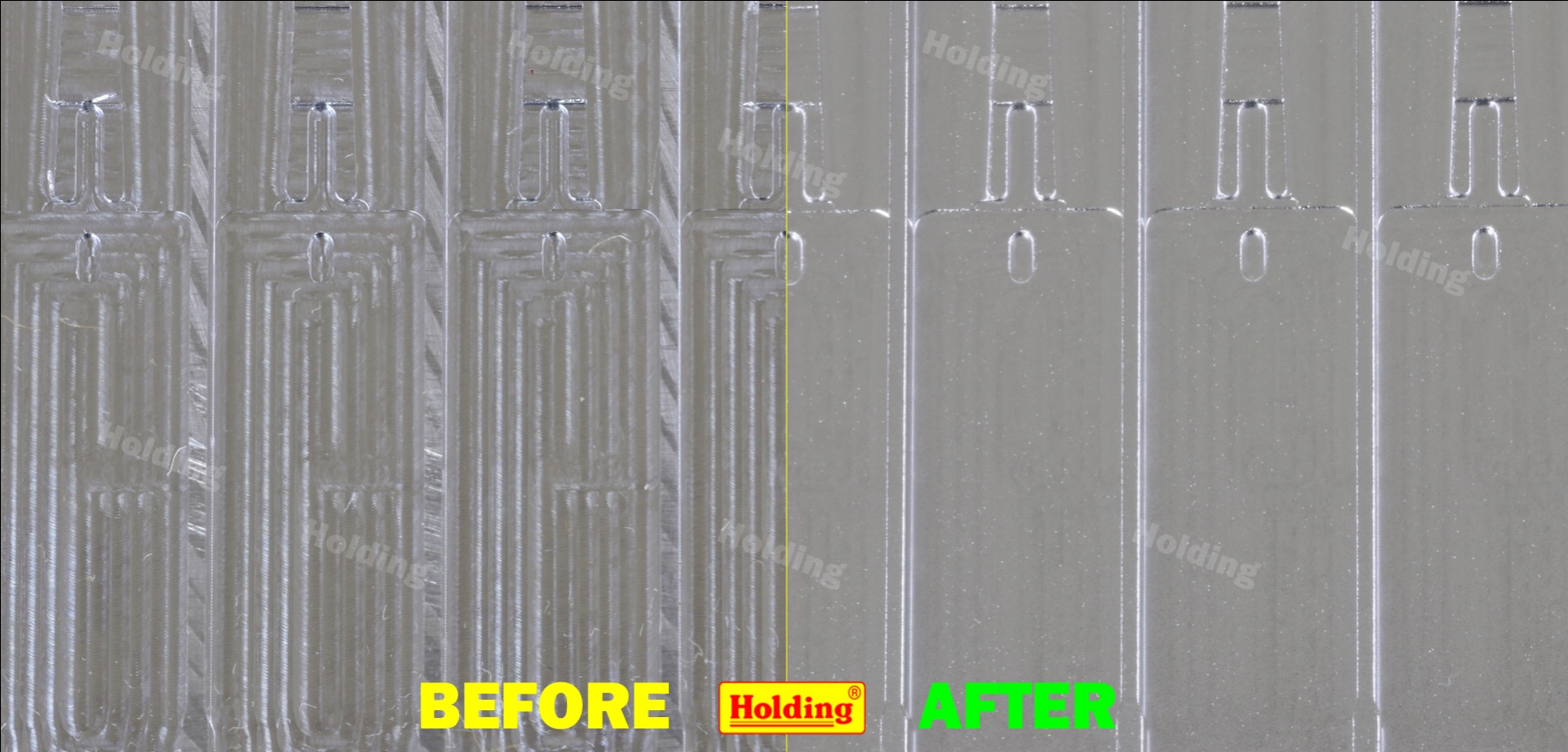 Example of Removing Scratches & Polishing



Example of Deburring a Large Milled Alumninum Panel