Total : 0
Laser Cutting Parts
The sPINner has the following effects on Laser Cutting parts
• Removing small burrs on the laser cutting edges.
• Slightly rounding sharp cutting edges. The parts become very smooth after grinding, and texture will be significantly improved.
• Reducing the burn mark due to laser.
• Removing the rust spots on the steel plate.
• Polishing the parts into a matte surface, improve part texture.
*Big or continuous burrs are not able to be removed.
Example of Deburring and Rounding Cutting Edge, Removing Rust and Burn marks, & Polishing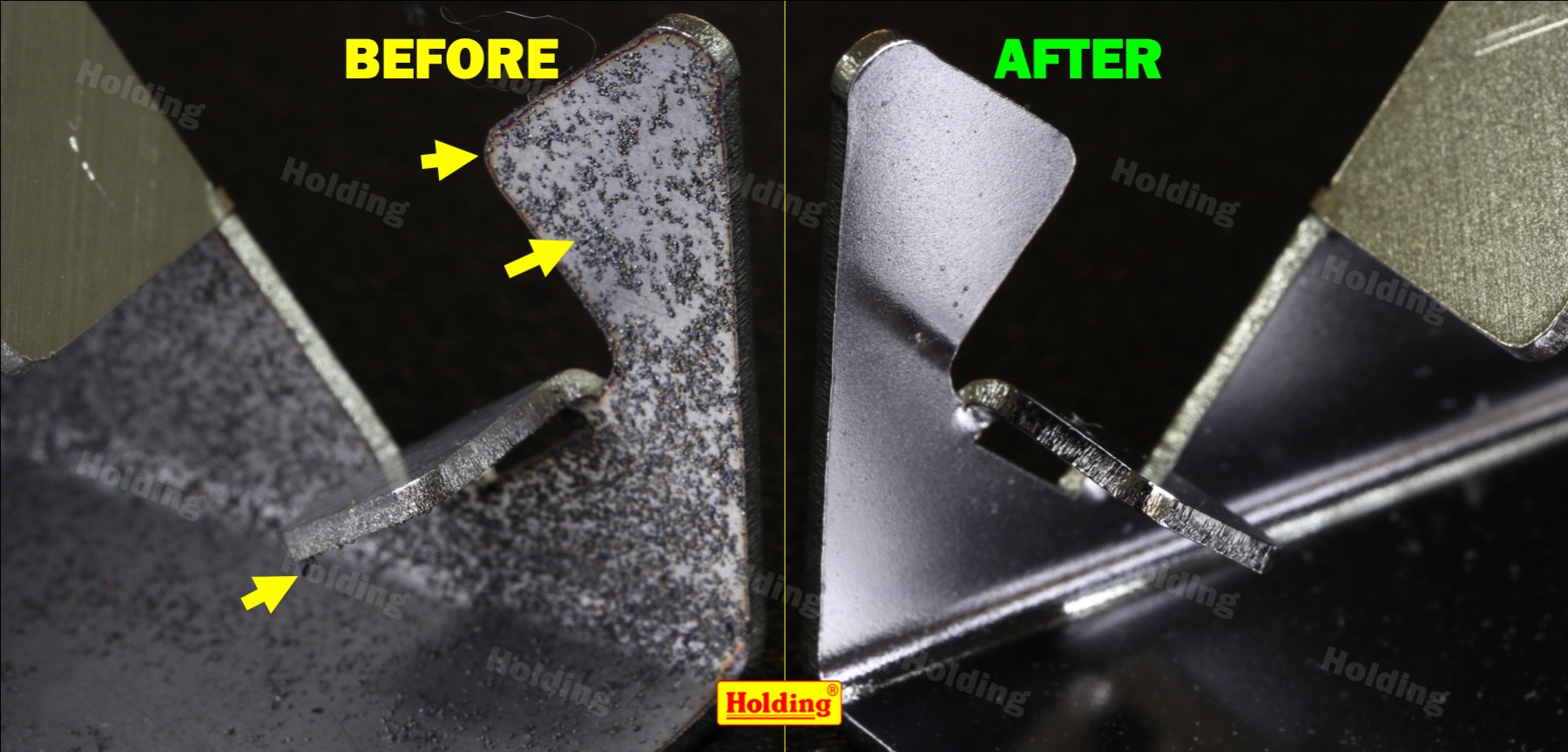 Example of Rounding Cutting Edge, Removing Burn marks, & Polishing