Total : 0
About sPINner
Deburring & Polishing by PINs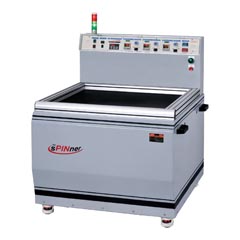 The sPINner magnetic deburring and polishing machine is a patented innovative technology invented by Holding Electric Co., Ltd. It has won many invention patents from many countries, including Taiwan, China, United States, and the European Union. Since its invention, it has been widely adopted in the industry for more than 20 years. Its outstanding grinding performance excels traditional technologies and makes it the best choice for deburring, polishing and cleaning high-precision or irregular workpieces.
How sPINner works
This patented device generates magnetic field that motivates magnetized pins to bounce rapidly and to grind parts.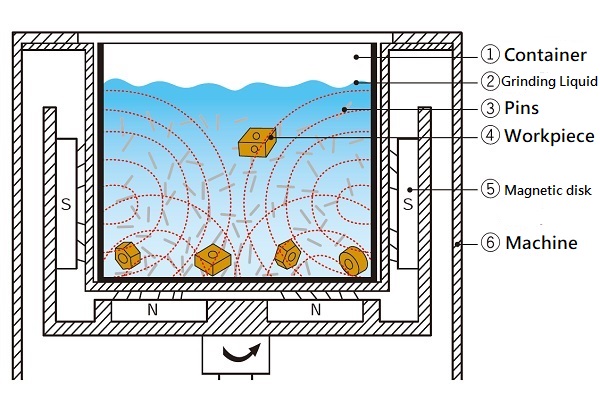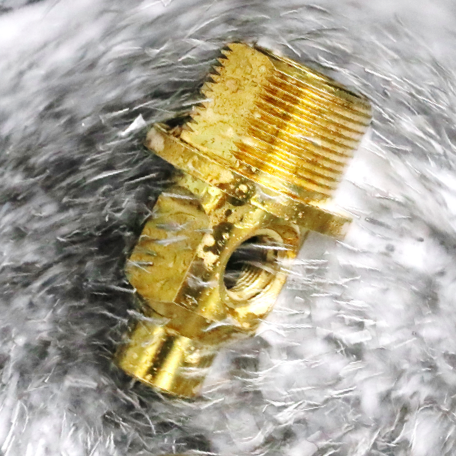 Features
1. Grinds for High Precision Parts
The pins grind parts mildly. Best for grinding high precision parts.
Ø Never deform parts
Ø Never affects accuracy
Ø Never damage surfaces

2. Grinds Every Corner
The pins reach every corner. Best for irregular parts that convention/manual deburring cannot handle.



Effect
1.Deburring
The sPINner can removes small burrs at the machining edge and slightly round the sharp edges very efficiently. After grinding, the cutting edges will be smoothing while ensuring that the accuracy and shape not be affected.
The grinding can greatly reduce the friction when the workpiece is assembled or actuated. In addition, the molding burr of die-casting parts can also be removled efficiently.

Example of Deburring Milling Burrs & Round Shape Edges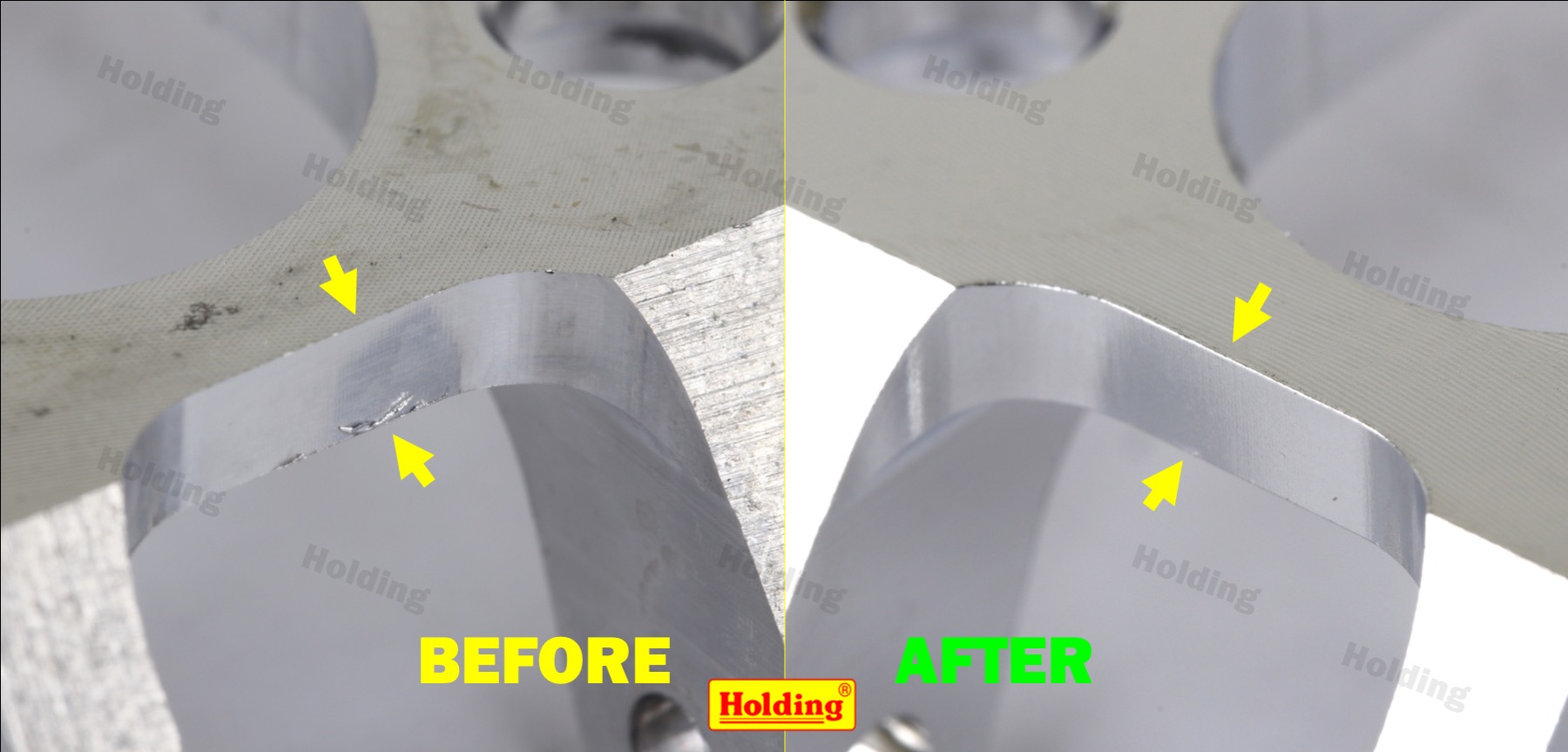 Example of Deburring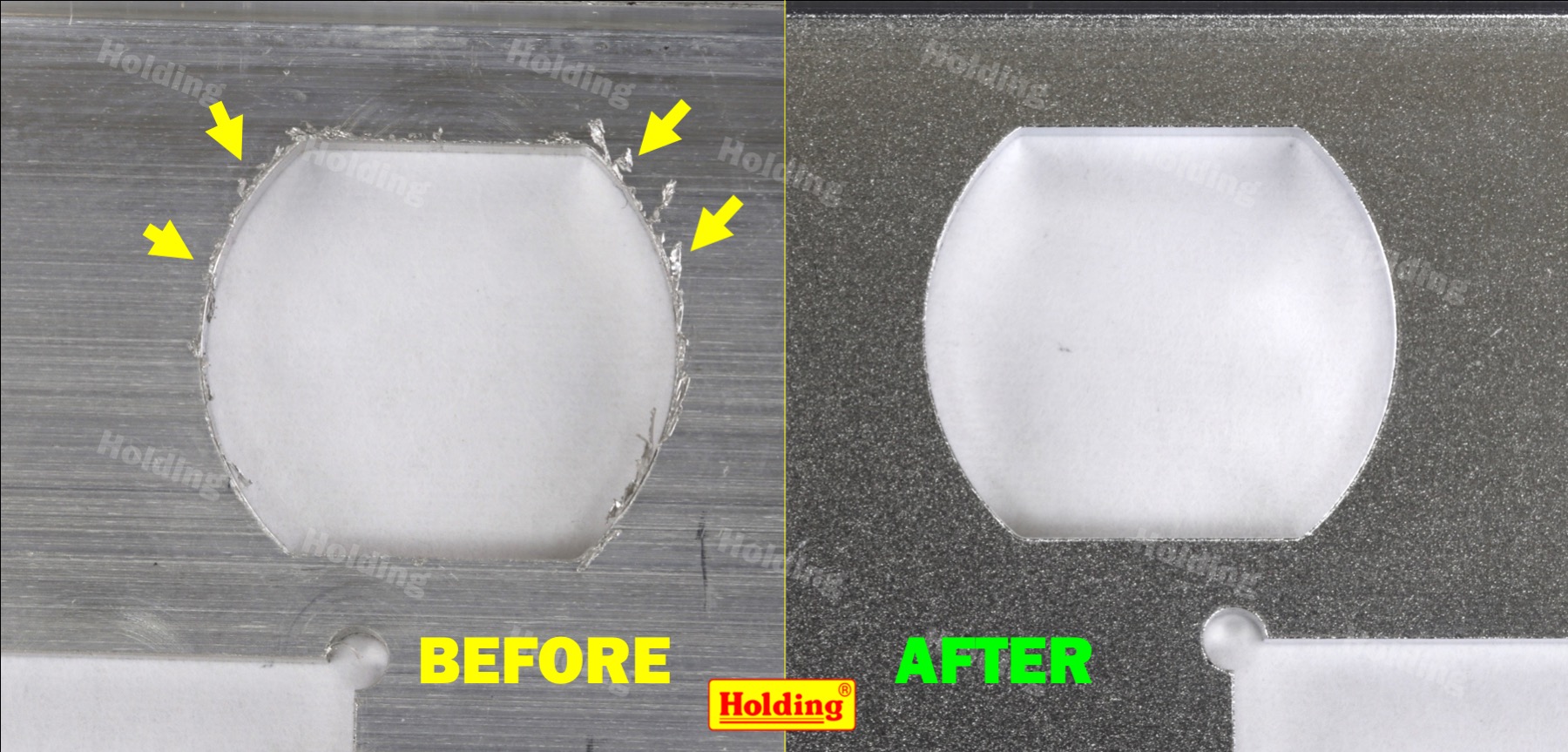 Example of Deburring Die-Casting Parts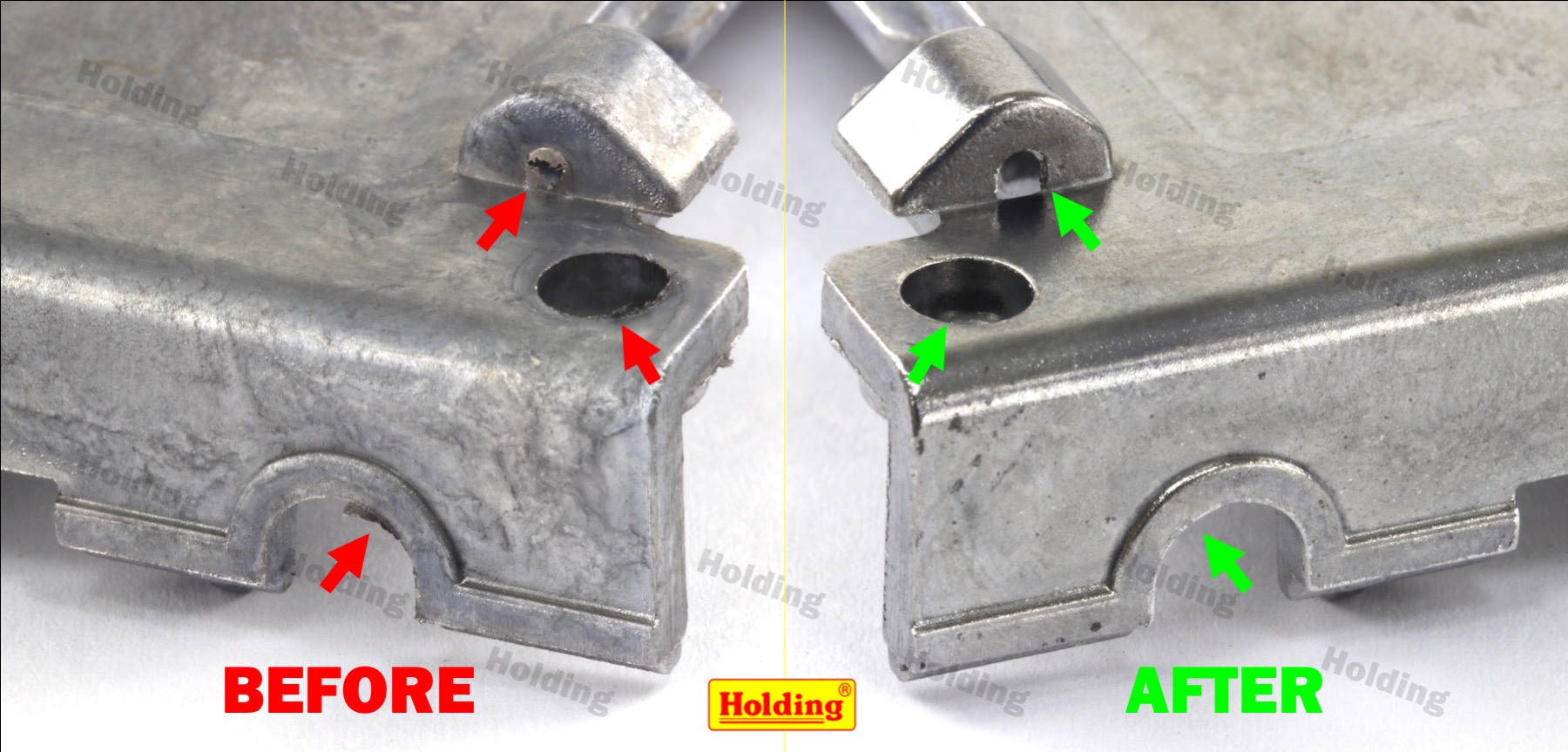 2.Polishing
The sPINner can slightly remove the metal surface layer, resulting in a matte polishing effect and increasing metallic luster. In addition, it can also remove tool machinging marks and scratches. Moreover, it can also remove the rust layer of steel/iron, the oxide layer of copper/aluminum, the scorch marks caused by the laser, and the oxidation caused by heat treatment, so that the parts can restore metallic luster and reduce color difference.

Example of Polishing Holes of a Brass Part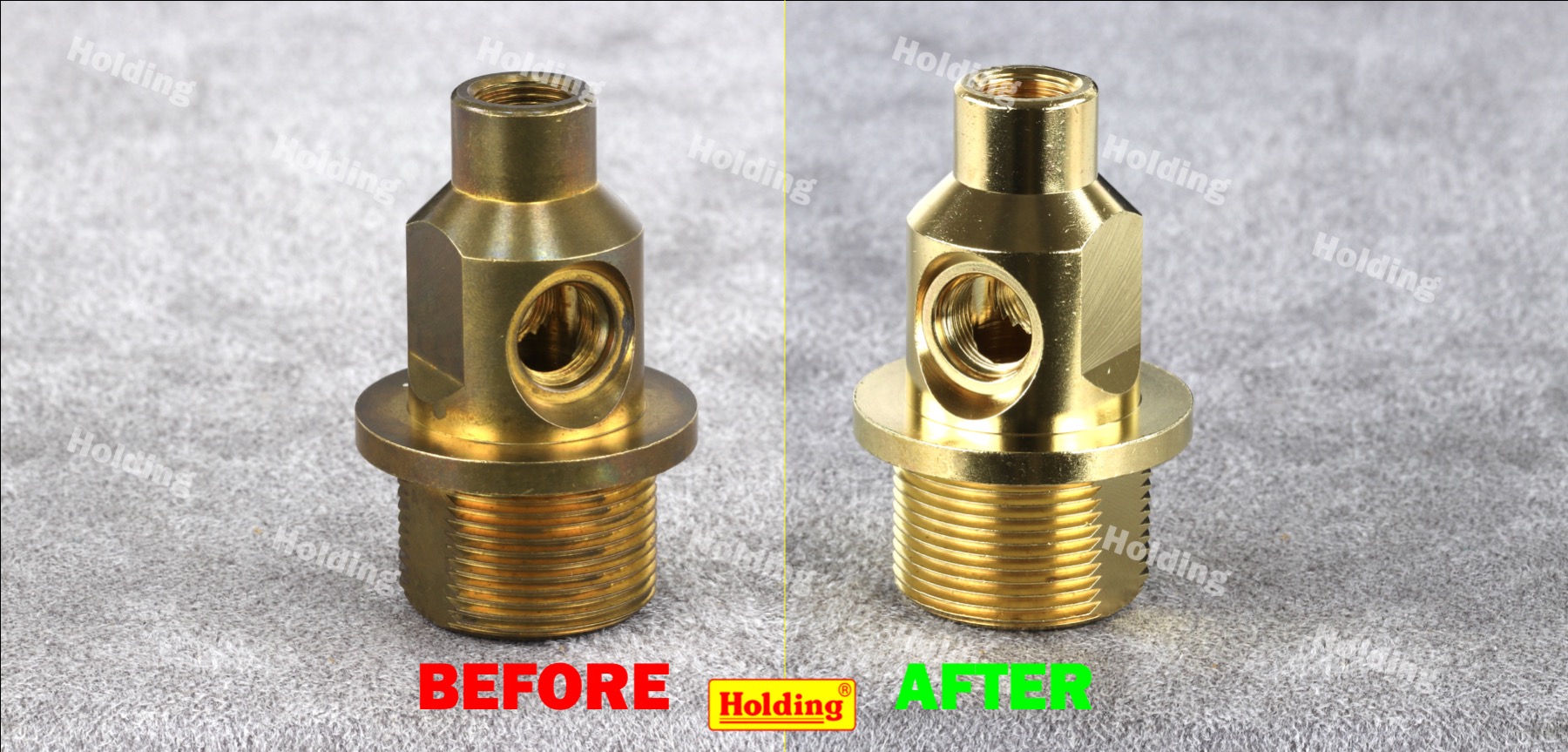 Example of Polishing and Removing Rust Spots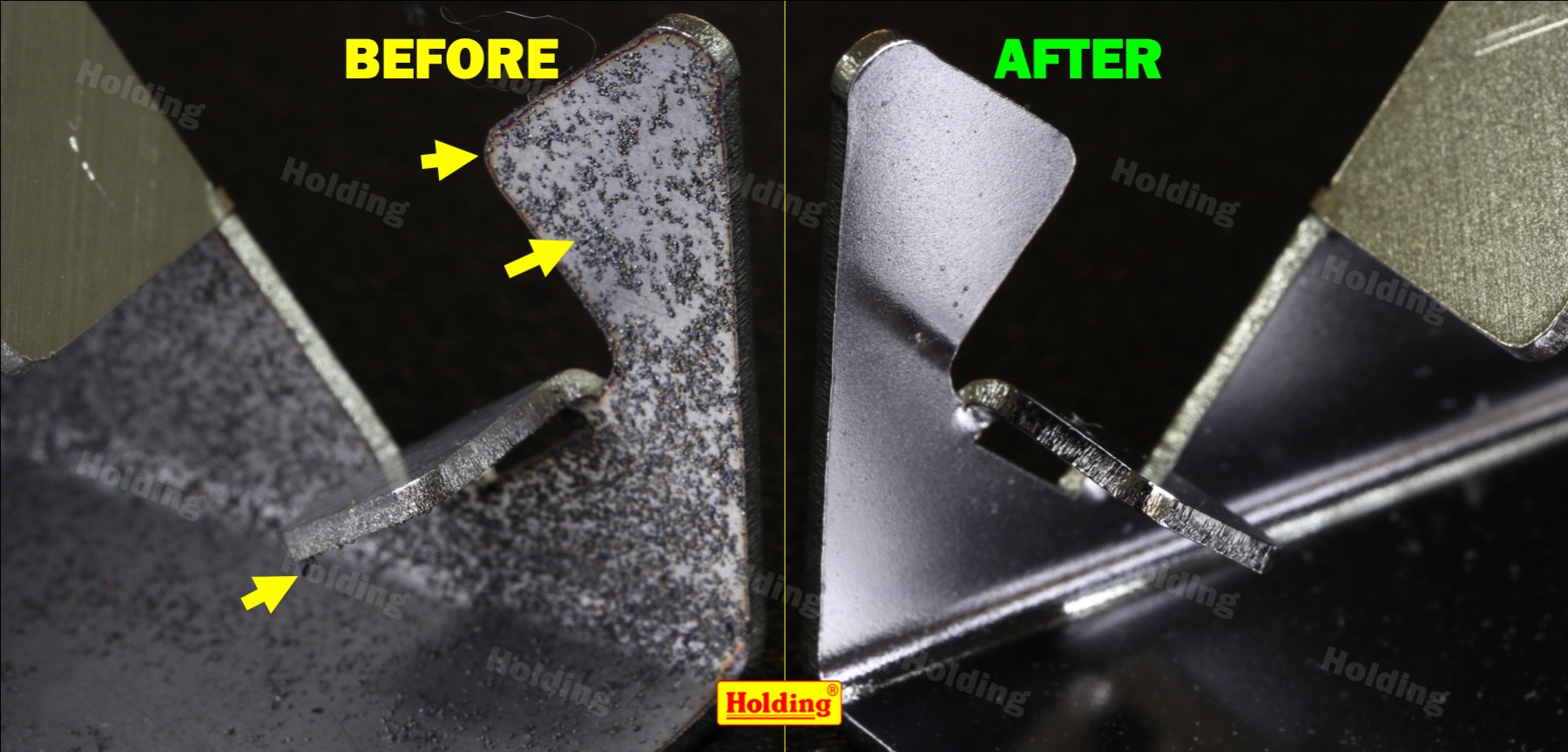 Example of Removing Machining Marks



PLEASE SEND US SAMPLE FOR FREE TRIALS!